1963-1/2 Ford Ranchero
Optimized for 800x600
---

Chris says, "Now I'm kicking myself for selling the complete front end from a 1960 Sedan Delivery I picked out of a salvage yard. As I own a 1963 Ranchero, I thought of changing over the 1960 parts but decided against it due the support brace differences."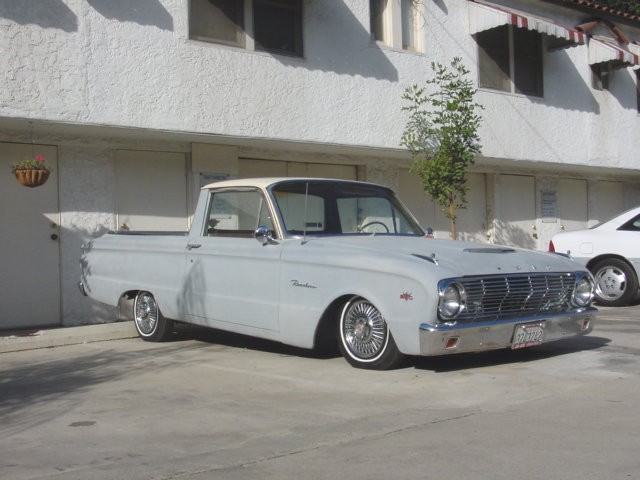 As the weather permits, I have been working on the bodywork and should have it ready for paint by Spring.

Email Chris P.

Website comments? Send mail to asavage@iname.com

Last updated 15-Mar-2001.