1963 Ford Falcon 4dr Wagon
(Best viewed at 800x600 with Netscape Navigator)
I have lost my storage, and must sell this wagon. Located in Blaine, Washington, right up at the Canadian border, and 1.5 hrs north of Seattle on I-5.
63 fordor with electric rear window. $2500Sold
"Perfect" is a strong term, but the interior is very, very good original, with these exceptions: the rubber speckled floor mat has a good-sized hole under the drivers' foot. Blue interior, not a tear anywhere. Well, I see a 1" tear in the headliner in the rear. 86k original, documented miles. No roof rack. It was originally the blue-green exterior color, it's been resprayed blue and it's not good paint. 170/2spd. Engine smokes but runs well. New or less than one year old battery, radiator, hoses, belt, tires. Still has black/yellow California plates, with '89 tags. One owner car (died in '89? Car in storage since then?), I have the papers/death certificate, and his log book back to nearly day one.
I noticed that the fellow I bought it from had the tailgate apart because "the switch wouldn't work" (actually, the dash switch will lower the window, but not raise it), and the glass appears to not be in its track right. I gotta get that apart and fixed. The glass does go up and down. I think the heater core started leaking over the winter, while I was down south; it's in dry storage now, and the driver's floor seems damp. Oh, and the radio worked last fall but doesn't now, and the antenna is broken off (before I bought it). Not a dent anywhere (except the tailgate, where the fellow apparantly let the gate down to far?, see the closeup), extremely straight.
Anyway, you get the overall picture. I've done NO work to it, other than drive it 20 miles to where it is in storage, last fall, and I've started and run it three times for about an hour over the last two months. Comes with a new-in-box Pertronix kit.
Where can you find a straight, original, under-100k mile 38 year old wagon? With some cleanup you could drive this immediately -- I'd redo the brakes, because they haven't been used regularly in over 10 years, but they work fine now. This car is not registered or insured, so it can't be "test driven" except up the private driveway where it is now. Comes with a factory shop manual reprint, RM paint chip chart, and a stack of catalogs.
Title & Registration information is here.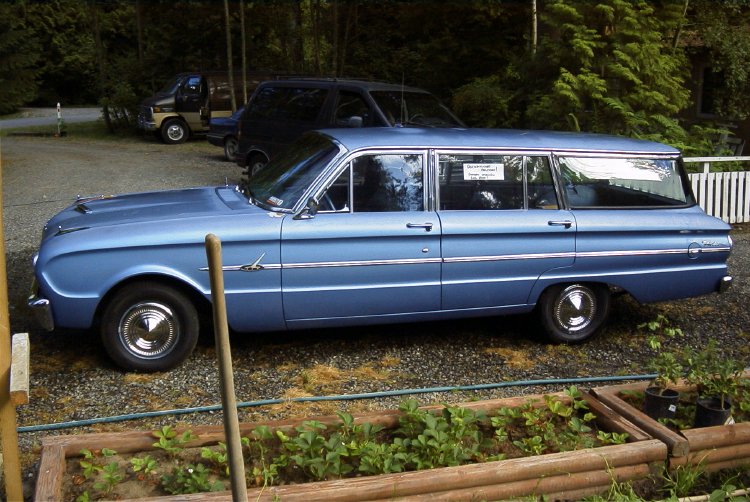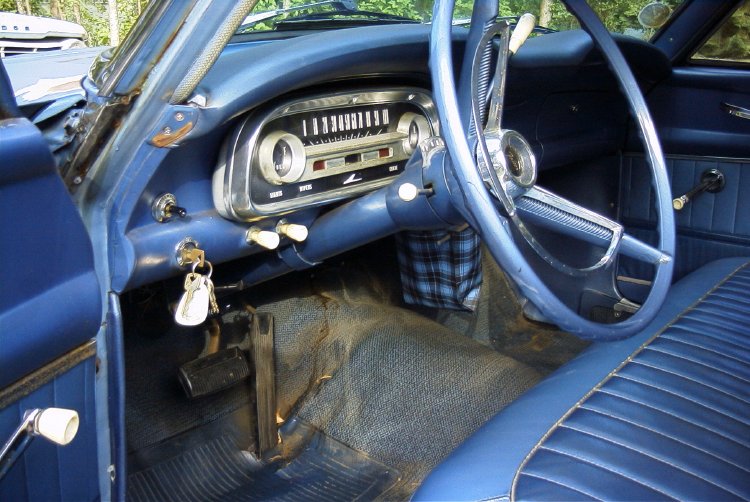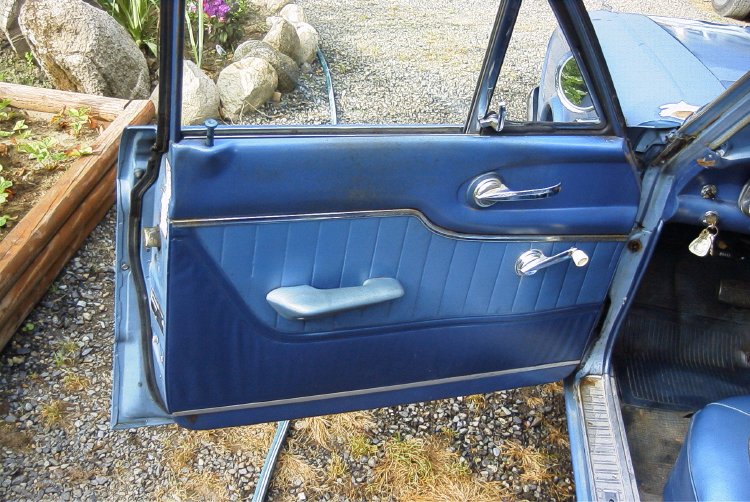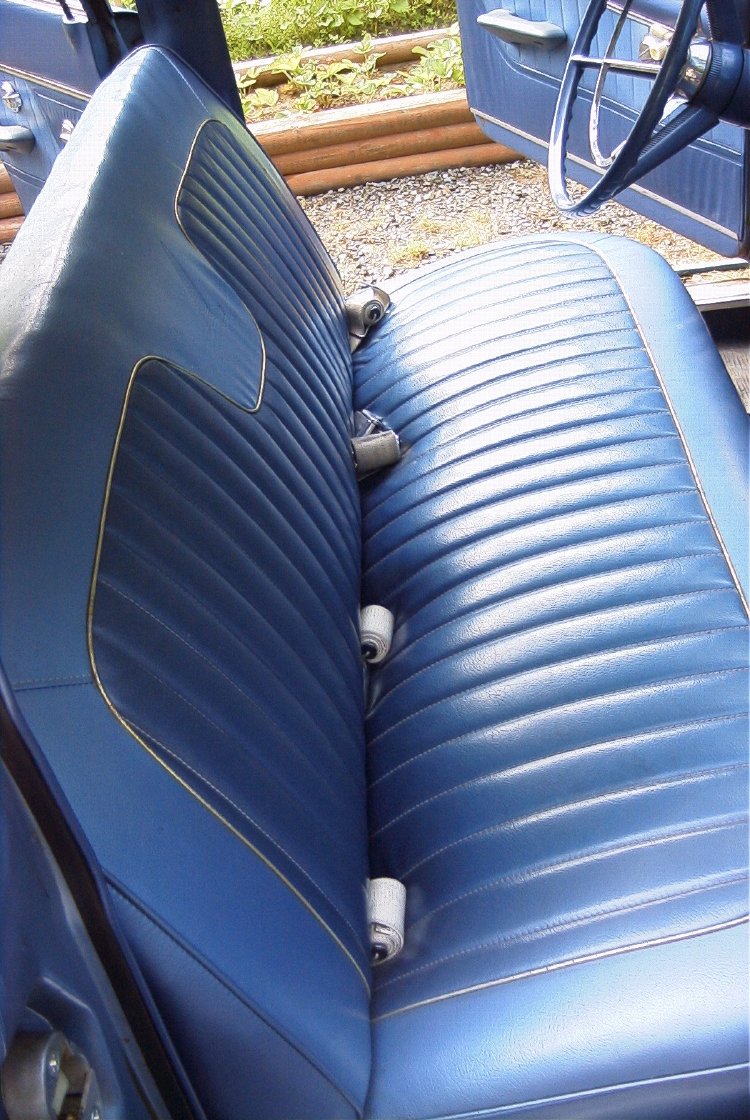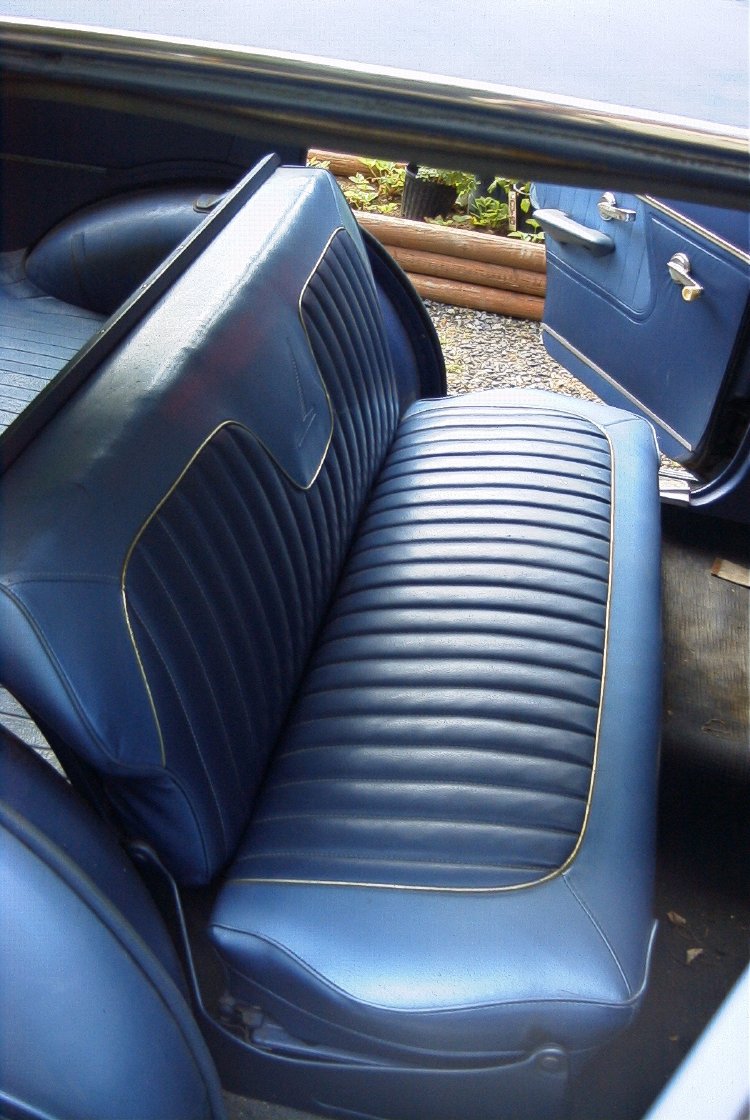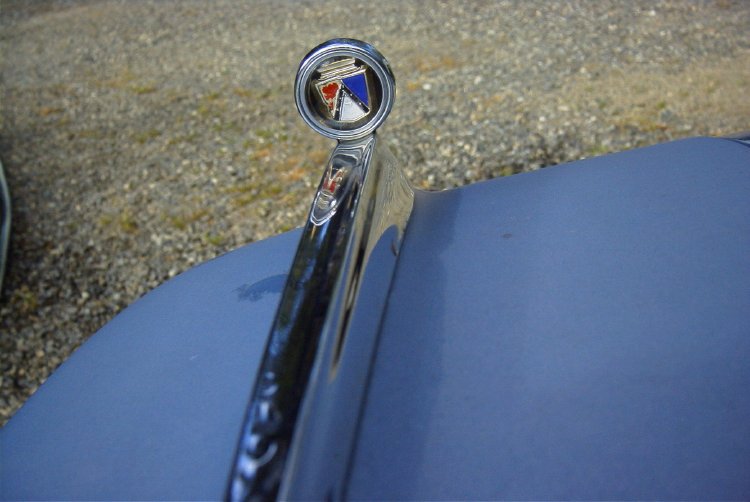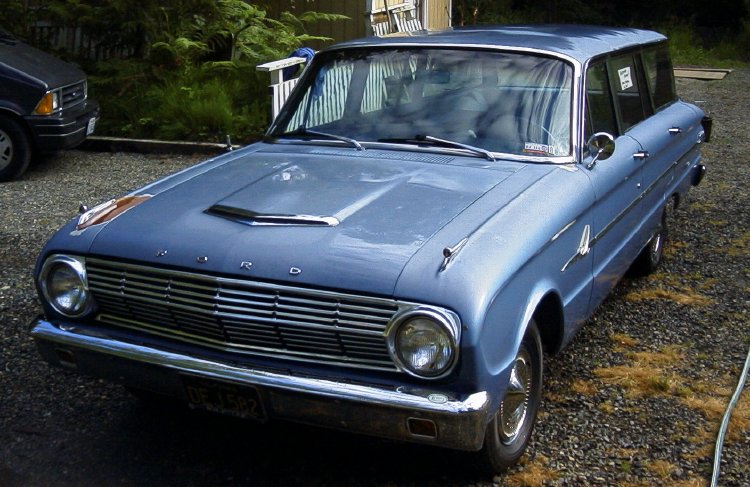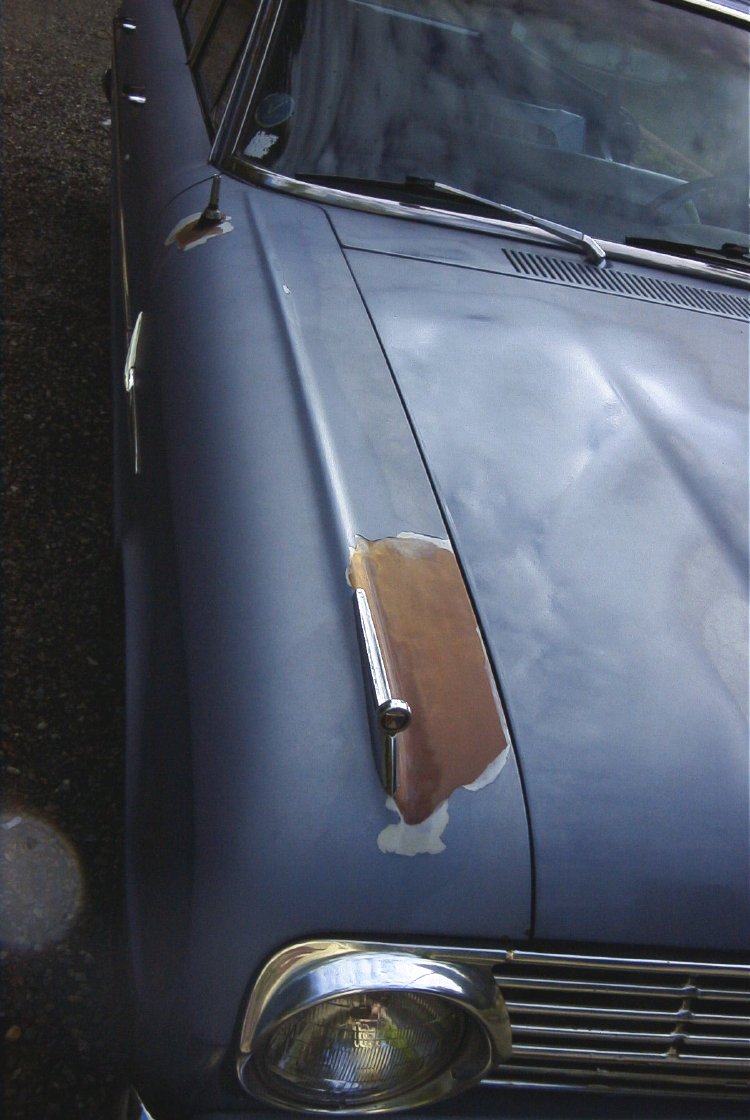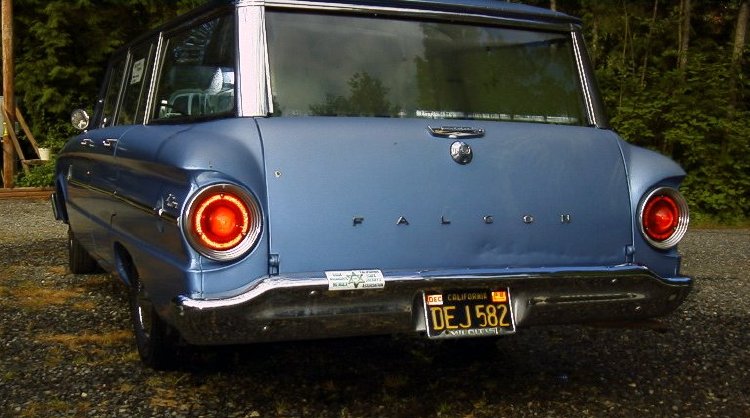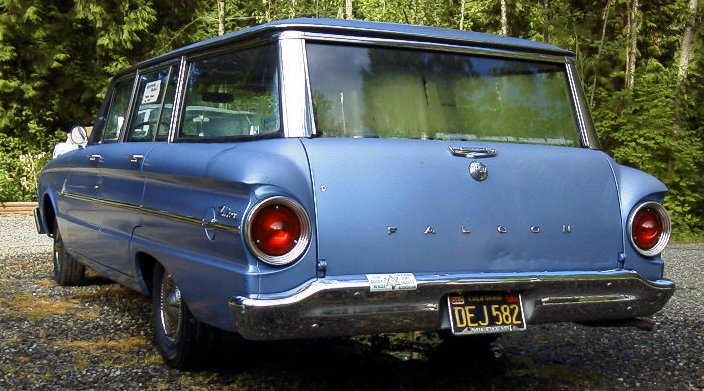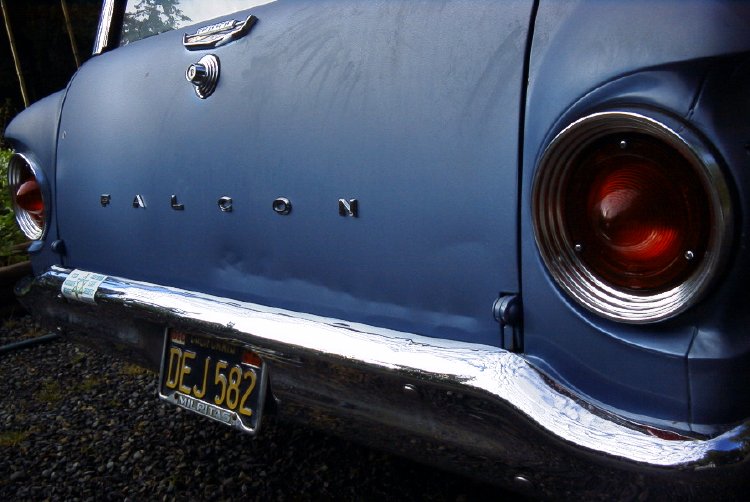 Data from the door data plate
| | | |
| --- | --- | --- |
| Body: | 71B | 4dr Deluxe SW |
| Color: | E | Viking Blue Metallic |
| Trim: | 72 | Medium Blue Mettalic |
| Date: | 11G | August 11th |
| DSO: | 72 | San Jose |
| Axle: | 5 | 3.50:1 |
| Trans: | 3 | 2 speed Automatic |
---
email Al about this
Back to the Falcon/Comet FAQ
Last updated 13-Aug-2000